Join the Daniel Fast Jan. 10-Jan. 30, 2022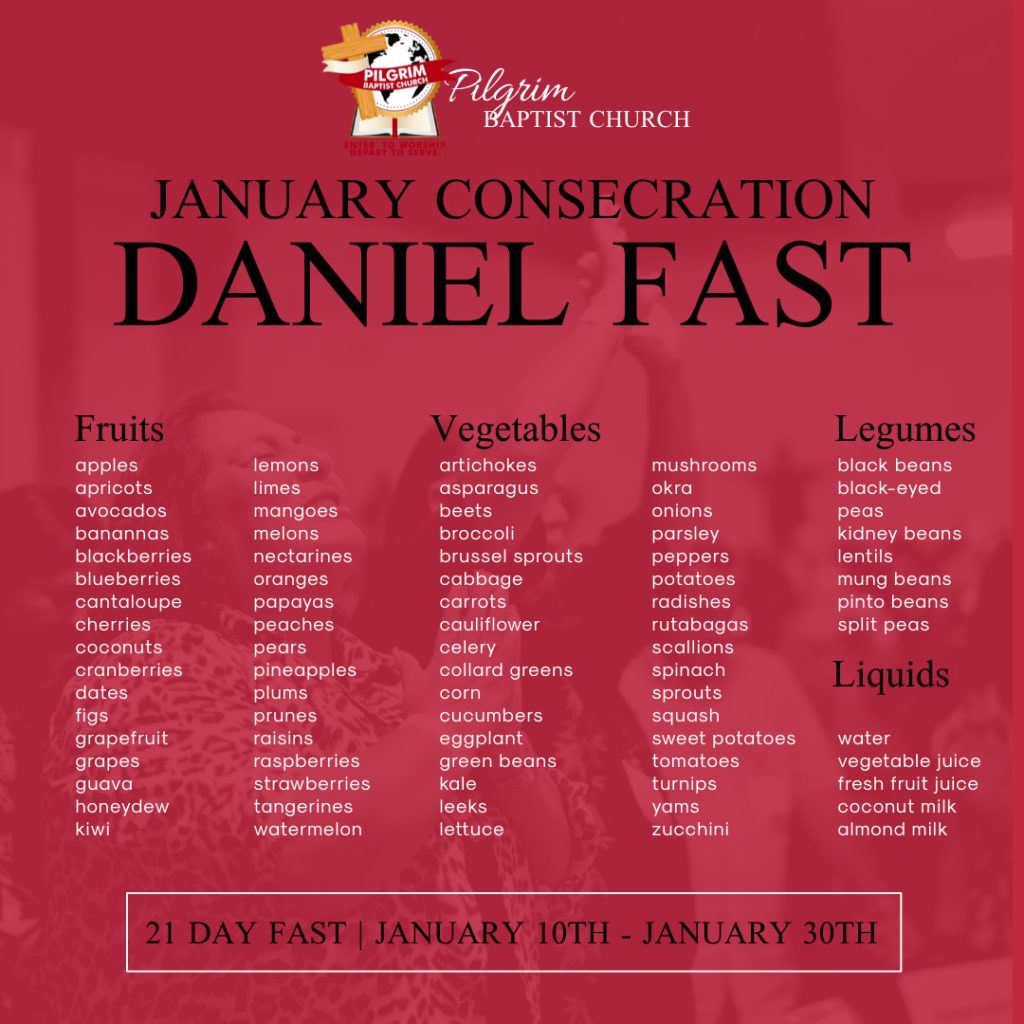 It's a New Year…a new beginning. Start the year off with the Daniel Fast. Join us January 10th – 30th. As with any fast always consult you medical doctor and/or modify the fast to accommodate your personal needs. The goal is to usher in the New Year with a Better You…in 2022!
For more info see the Daniel Fast brochure and journal links below.
https://documentcloud.adobe.com/link/track?Joururi=urn:aaid:scds:US:40dd8092-843b-42a5-8df9-f51716cae5ae
https://documentcloud.adobe.com/link/track?uri=urn:aaid:scds:US:9d71e1b7-3991-464a-846d-4a552993a799